2019 Volkswagen Jetta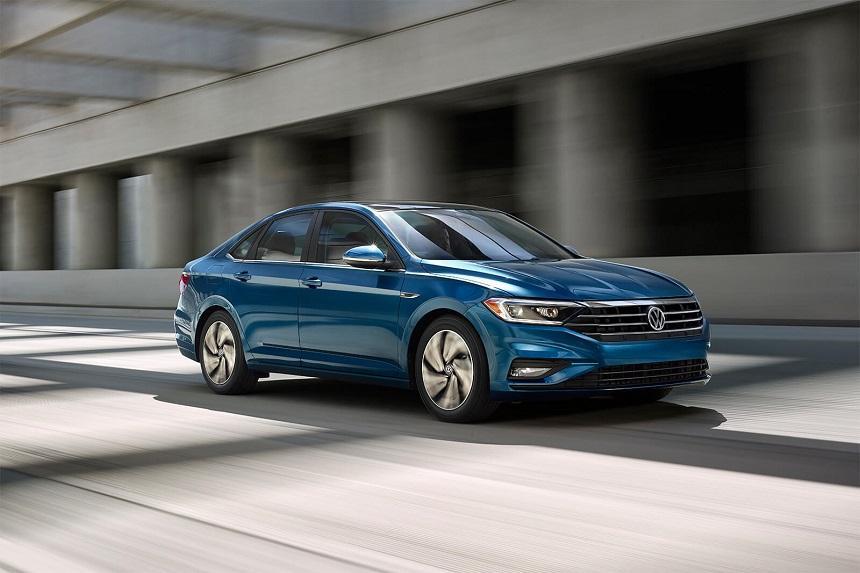 When an automaker has completely redesigned an existing model there must always be an element of trepidation as to how it will be received by the car-buying public, compared to the model it's replacing. It must be even more daunting for the designers when they have to redesign the company's biggest-selling model, which is exactly what Volkswagen designers have just had to do with the 2019 Jetta. The VW Jetta is a compact car that's just entered its seventh-generation, so let's take a look at how it has evolved this time around.
Exterior styling
The VW Jetta is a sensible, practical family car that's more about what it does than how it looks. Nevertheless, the designers have done a pretty impressive job of completely restyling the car while still keeping it recognizable as a Jetta. The front fascia now has a strong family resemblance to VW crossovers like the Tiguan and Touareg, which is smart, stylish and modern. The roofline is now almost coupe-like in a fastback sort of style, but it hasn't betrayed the car's longstanding heritage of being a sensible choice for families and commuters.
Engine and performance
If you're looking for rip-roaring performance and white-knuckle thrills from driving your car then you might have to go elsewhere. But if you're looking for a perfect combination of capability, reliability and efficiency, then the Jetta certainly fits the bill. In a reliably sensible way, Volkswagen has chosen to offer just a single powerplant in the new Jetta lineup, at least for the moment. All variants are powered by a 1.4-liter turbo-four developing 147 horsepower and 184 lb.-ft. of torque, which is sent to the front wheels through a standard six-speed manual transmission. An eight-speed automatic is an option for the entry level S model, but it's the standard transmission for the rest of the lineup. As for the ride and performance, the Jetta definitely prioritizes comfort, which is exactly as it should be in a car like this.
Interior
German interiors tend to set the standard for quality and functionality, and the Jetta is no exception. The available interior space is utilized well, and this is a very comfortable car for four adults, or five at a push on reasonably short journeys. There's a mix of material quality throughout the range, with cost-conscious plastics inevitably more in evidence at lower trim levels. The SEL Premium at the top of the range is nicely trimmed out inside without going overboard, which is how the Jetta stays true to its affordable pricing and why it keeps selling in such big numbers.
Fuel economy
If the relative affordability of the Jetta's purchase price is appealing, then you'll love the fuel economy on offer from the car's frugal 1.4-liter turbo. This seventh-generation model is among the most fuel efficient in its class now with ratings as good as 30 mpg in the city, 40 mpg on the highway and 34 mpg combined.*
For more information about the all-new 2019 Volkswagen Jetta and to arrange a test drive to see for yourself just how much the car has evolved, don't hesitate to get in touch with us here at The Wynn Group today.
*30 city/40 highway mpg (2019 Jetta 1.4L, 6-speed manual transmission). EPA estimates. Your mileage will vary and depends on several factors, including your driving habits and vehicle condition
Source: http://www.vw.com/models/jetta/section/masthead/