Test Drive the All-New 2019 Volkswagen Tiguan in Norristown, PA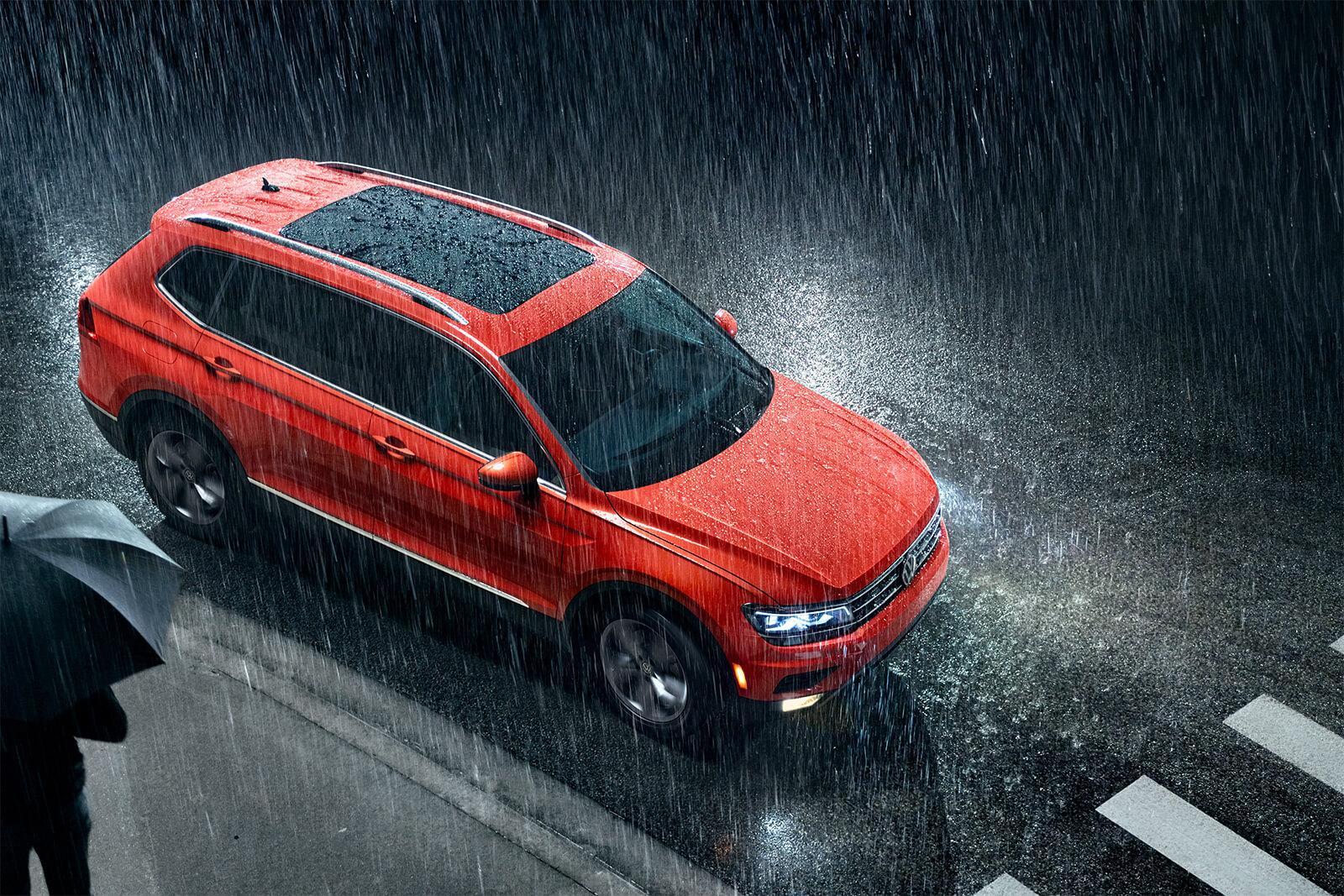 It's amazing how quickly time sometimes seems to pass by, so it can be hard to believe the Volkswagen Tiguan is a compact SUV crossover that has already been with us for over a decade. It only feels like a couple of years ago this model arrived as a breath of styling fresh air in the compact crossover segment, but the 2019 Volkswagen Tiguan is already the third model year of what is now the second generation. The model we have here is the longer of the two wheelbases the Volkswagen is produced in, which means it's even available in a seven-seat configuration, and that's pretty unusual in this area of the market.
Styling
Some reviewers claim the styling of the Tiguan can appear anonymous, unless it's finished in something loud like Habanero Orange Metallic paint. That's more than unfair, and it's probably not out of order to suggest that claim is just plain wrong. The latest Tiguan is a fresh, crisp and thoroughly modern design with a front fascia that couldn't possibly be mistaken for anything other than a Volkswagen SUV. What the German automaker's design team has managed is to pull off a design that although very contemporary, will undoubtedly remain on the right side of polarizing.
Engines and performance
Another thoroughly modern feature of the latest Tiguan is its engine. Instead of some tired old V-6 relic of the 1990s, under the hood of the Volkswagen we have here is a totally contemporary 2.0-liter turbo-four. The 184 horsepower it develops may not sound like a great deal for a vehicle designed to carry up to seven people and their cargo, but it's the 221 lb.-ft. of torque the turbo delivers that makes this powerplant more than capable of performing its required duties. The power is sent to your choice of the front or all four wheels through an excellent eight-speed automatic transmission, and the whole package drives and handles with a pleasing degree of poise and confidence.
Interior comfort and quality
Without getting a measure out, it could be easy to mistake the Tiguan for a midsize offering. In fact, the Volkswagen actually splits the difference between the compact and midsize segments. This means it's bigger than many compact rivals, but genuine midsize rivals do have a slight interior volume advantage. However, many midsize rivals of lesser or equal quality are likely to cost more than the Tiguan. Like most Volkswagens, the seats are not deep and sumptuous, but that type of seat soon becomes uncomfortable on a long journey. Here the seats are firm and supportive and there's a good amount of adjustment available for getting the position just right. One feature that's particularly worth noting is the size of the back doors. These things are absolutely huge, and that's great news as it makes getting in and out of the Tiguan an absolute breeze, even for those with somewhat limited mobility. If the third-row seat is specified it has to be said it's only really suitable for children, but what else would we expect from a third-row in what is still technically a compact crossover? It has to be a big well done to Volkswagen for giving buyers the option in the first place, as well as for not making them an unnecessary standard feature for those buyers who don't want or need them. Choice is always a good thing when it comes to pleasing buyers, and Volkswagen obviously realizes that.
For more information about the 2019 Volkswagen Tiguan and to get behind the wheel on a test drive to experience one for yourself, don't hesitate to get in touch with us today here at The Wynn Motor Group, the number one Volkswagen dealer in Norristown, PA.