2020 Volvo XC40 The Small SUV That is Big on Innovation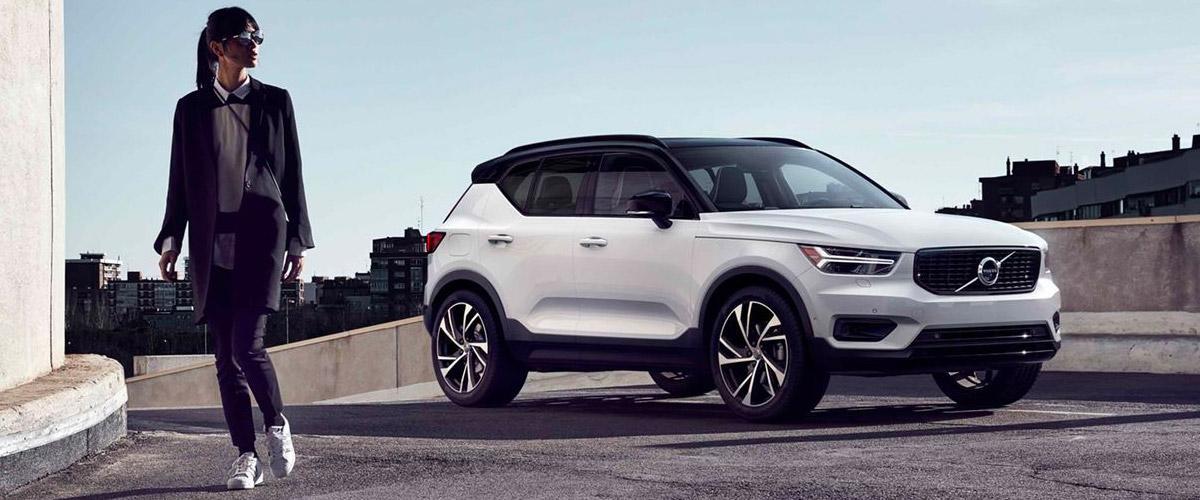 These days every automaker seems to have a goal of making the latest and greatest Sport Utility Vehicle (SUV). The latest challenger in the ring is well-known Swedish automaker Volvo. This company has made some of the most well-known vehicles on the road today and with the recent release of the 2020 Volvo XC40 SUV, this company is sure to continue its long legacy of creating best-selling vehicles.
Innovative Design
This compact luxury SUV crossover with seating for five is built with a youthful, yet bold design that makes a real statement. With hipsters and luxury-minded buyers in mind, the all-new Volvo XC40 is built with a high ground clearance that gives this SUV a powerful stance and excellent visibility. With a diamond-cut finish that offers the strongest expression of this vehicle's tough, urban character as well as an optional exterior styling kit that includes front and rear skid plates that emphasize a tougher look than most.
Responsive Performance
Powered by a turbocharged 2.0-liter four-cylinder engine that offers up to 284 horsepower. Partnered with an eight-speed automatic transmission that handles gearchanges without delay and transmits responsive response throughout every curve. Despite being a compact SUV the XC40 boasts a stout towing capacity of 3500 lbs. Light, sharp and responsive steering also offers a controlled ride over the harshest of roads.
Modern Swedish interior
Stepping inside the all-new Volvo XC40 offers both you and your passengers a modern Swedish interior that imparts an upscale vibe with a playful edge and the attention to detail that most Scandinavian designs are famous for. With Warm Lava carpet and Oxide Red upholstery throughout, as well as some of the most comforting passenger space and functional cabins available. Light is also very important in the Swedish culture, which is why the interior of the Volvo XC40 is designed to allow natural light to flood in. An optional panoramic roof also fills the interior with natural light by day. For a bit more ambience there is also mood-enhancing LED interior lighting that highlights the beautifully sculpted dashboard and exclusive decor panels at night. The focal point of the inside of this vehicle is a portrait-format touch screen that has bold, clear graphics, and is so responsive that you can use it wearing gloves. Despite being compact, the 2020 Volvo XC40 has several inventive cargo-storage features throughout, such as a hook that flips out from the glovebox to hold takeout bags, a divider for the cargo area, and a removable garbage bin with a hinged door in the center console. Folding up the rear seats even allows enough cargo space for over 20 suitcases.
Help When You Need It
Like most new vehicles on the road today, the 2020 Volvo XC40 is built with the latest safety technology available. Like an extra set of eyes in your vehicle, this compact SUV identifies other vehicles, pedestrians, cyclists, and large animals ahead and if you do not react in time, it will brake automatically to help avoid or mitigate a collision. Driving in heavy traffic is also more relaxing with Pilot Assist. This feature automatically maintains a steady speed and distance to the car in front and gives you steering support to help keep the car within lane markings.
Test Drive the 2020 Volvo XC40
Are you ready to take a test drive in one of the most uniquely stylish Swedish SUVs on the road today? Get to your Volvo dealer in Norristown, PA, today to take a spin in a vehicle that will feel more like spending time with royalty than driving your average SUV.