5 Things to Demand From Your Dealership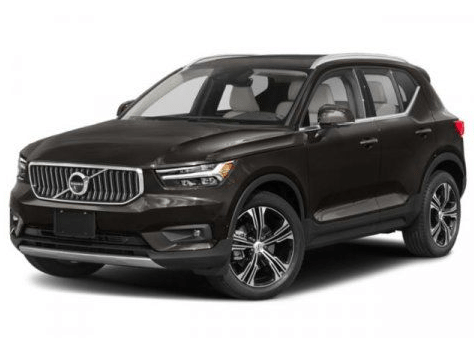 Buying a car isn't solely about buying a car - it's about the experience. You don't just want to go somewhere reputable; you also want to make sure they have the selection you need at the right price. Anything less can severely hinder your car-buying experience. At The Wynn Group in Norristown, we pride ourselves on providing high-quality customer service and a wide selection of Volvo and Volkswagen vehicles to choose from.
Here are five things you should demand from your car dealership next time you go out to buy:
Impressive Selection
Sometimes you go to a dealership with a specific car in mind. However, in most cases, customers have a general idea of the kind of car they want, but not a specific make or model. This scenario makes it even more important for a car dealership to have a wide selection of vehicles for the customer to choose from.
Unlike a small dealership, dealerships with a large selection allow shoppers to test different vehicles until they find one they genuinely want. This means you have a lower risk of settling on a car simply because it's available and in your price range.
Top-Rated Customer Service
Another thing you should demand from your car dealership is top-rated customer service. Unless you spend a lot of time with cars, chances are you're not going to be familiar with different engine sizes and other car-related terminologies. The last thing you want (and deserve) is for a salesperson to treat your questions like they're silly or unwarranted. Cars cost a lot of money. More than that, they're an investment for your future and all the ways your life may change in the coming years. Having the opportunity to work with an experienced salesperson who knows everything there is to know about the car you're looking for can be the biggest benefit of your car-buying experience.
Contactability and Product Availability
Sure, the car dealership was open when you purchased your vehicle, but what if you need a sudden repair or part replacement? When it comes to foreign cars, the bottom line is that many local auto repair shops don't have the parts you need to fix your vehicle if it breaks down. They may have to order the parts, which can cost you even more time and money. Even worse, many mechanics at local repair shops aren't familiar with how to repair foreign cars like Volvos or Volkswagens.
Bringing your car back to the dealership where you purchased it has several benefits. For one thing, they exclusively specialize in your vehicle type, so you know that it'll be repaired correctly. Second, they usually have an inventory of parts needed to make repairs, regardless of how involved they may be. Another benefit of bringing your car back to the dealership is that they have better availability. Since they are open later to show vehicles, you have the added convenience of getting your car fixed before or after work with little downtime.
Financing
Car dealerships should also offer to finance their vehicles. Financing is the act of borrowing money to purchase a car. As noted above, cars are expensive, and rarely will you have $30,000 or $40,000 to put down at purchasing. Financing allows some flexibility and lets you drive home in a new car. Plus, many car dealerships offer lower interest rates than you would traditionally get through a bank.
Special Rates and Incentives
Like sales at traditional brick-and-mortar stores, your car dealership should offer discounted rates for vehicles. If you've been thinking of getting a new car, these rates and incentives may prompt you to purchase earlier than you originally expected. Oftentimes, these deals are too good to pass up and can save you a lot of money.
The most common specials and incentives are:
0% APR (annual percentage rate) for 24-60 months
1.99% APR for 24-60 months
Cash allowance for vehicle trade-ins
Discounted rates for X amount of months, with a minimum due at signing
While these are just a few examples, these specials can help make you feel more comfortable about purchasing a brand-new vehicle. Low APRs can also offer more flexibility for your payments.

Are You Ready to Buy a New Volvo or Volkswagen? The Wynn Group Can Help!
Buying a new car shouldn't be an overly complicated process. And with the right dealership, it isn't. The Wynn Group in Norristown, PA has years of experience helping individuals find their dream vehicle. Whether you're in the market for a new Volkswagen or Volvo, our sales team is well-versed in everything these makes and models have to offer.
Come visit us at 2049 West Main St., Norristown, PA 19403. We hope to see you soon.