Charge Up Your Drive with the Volvo XC-90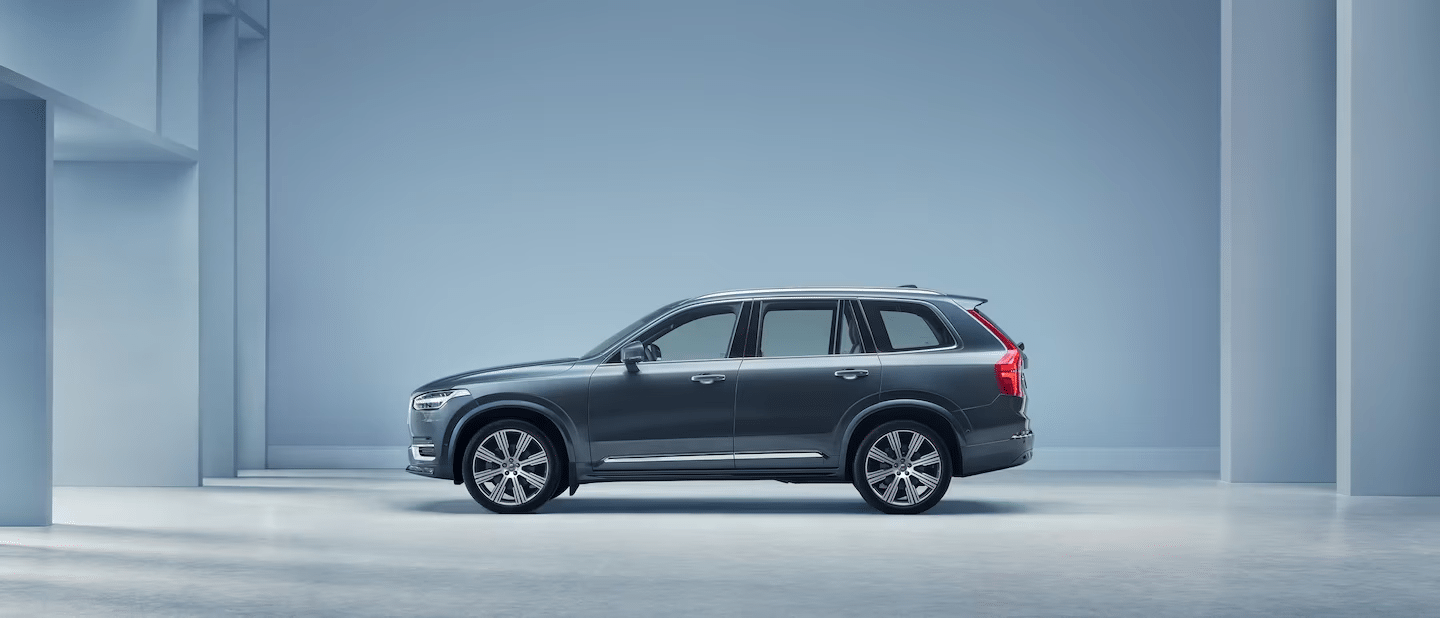 So many people are looking for hybrid cars because they offer better fuel efficiency without going completely electric. They also have tons of other awesome benefits, and of course, they are better for the environment. But it's only relatively recently that more car brands have created hybrids.
If you're looking for a ride that is spacious and comfortable but also gives you the charge you need, the Volvo XC90 might just be the perfect choice.
Find all the details that you should know here. At the
Wynn Group
, we have a wide variety of new and used Volvo XC90s to choose from. We hope you will come see us soon to find your ride!
Find the Style in Your Ride
The Volvo XC90 model is fantastic when it comes to style and comfort. It offers luxurious details that easily give other large SUVs a run for their money. This one is spacious, with all the right details perfectly thought out for your ride.
Rather than overwhelming you with screens and buttons, Volvo keeps it simple, but still gives you the technology that you desperately want and need in your ride. The focus is on quality of design, rather than just loading you up with gadgets.
There is storage space inside, and while it's not quite as much as some competitors, it's still spacious. The XC-90 does have quite a bit of legroom available for all passengers, even in the third row seats.
If you're hauling items and people, there is plenty of room. This Volvo seems to have thought of all the best ways to combine details for convenience and effective driving.
Charge Up with Power on Your Side
When we turn our focus to the power, there is a lot to be found. Not every model of the XC90 is a full hybrid, but you will find that even the base model has some electricity running through its system.
There are several fully-hybrid models as well, although no fully electric choices just yet. On the base model, the motor is assisted with a 48-volt motor. It pairs with a turbocharged engine to bring you more power and finesse.
When you move up the line, you can appreciate more power; the electric pairing is a T8 plug-in hybrid that brings you far more electric power paired with the natural power of the vehicle systems.
These cars give you a smooth and reliable ride, no matter which package you choose. It's a tall vehicle but it handles curves and acceleration nicely. It's made to be lighter-weight than some similar SUVs on the market, so the ride is more of a glide down the road.
It's really graceful on highway roads and city roads alike, although you might notice a bit of bumpiness when you head to the backroads. You also have towing capability of up to 5,000 pounds on some models.
And then there's the fuel economy. Of course, this will depend on the model that you choose. The base model averages around 22-28 MPG, while the higher powertrain models are closer to 20-26 MPG. If you choose to go with a full plug-in hybrid, you're going to experience more like 58-66 MPGe, which will likely save you some money on fuel costs.
Technology to Enhance the Ride
The Volvo XC90 has some really awesome technological features and upgrades that are worth a mention.
Built into the console deck, you will find a 9-inch screen that offers audio, navigation, and other great features. You can pair with your Android Auto or Apple CarPlay systems easily. You also have the option of a mobile hotspot in some models.
Below the screen, you have simple controls for sound, heat, and climate. You are in total control and simplicity is clear in the design. Rather than focus on a steady stream of distractions and features, Volvo keeps it simple. At the same time, you won't be missing out on anything vital that you need.
Take Charge with Superior Safety Details
Volvo brands have always been highly-rated when it comes to safety. The Volvo XC90 is no exception, and you will find they thought of even the smallest safety features that you need on your side.
Naturally, you have the standard things like airbags, locks, seatbelts, etc. But you also have a good suite of driver assistance features incorporated into the technology of the vehicle.
This includes an alert system if you leave your lane without a blinker. It also covers blind spot monitoring so you always know if someone is in your blind spot. You'll be more protected from collisions thanks to the automated emergency braking system and forward collision warning as well.
Protect your investment with warranty coverage and complimentary maintenance. Volvo has always had a very competitive package in this category. The limited and powertrain warranties are both four years and 50,000 miles.
Those electrical components are also protected for eight years or 100,000 miles. And to top it off, Volvo gives you three years or 36,000 miles of complimentary service.
Drive with Confidence on the Road
The Volvo XC90 is a great SUV for comfort, convenience, and fuel efficiency. Thanks to the hybrid design in the latest models, you can really enjoy your adventures and experience efficiency features like never before.
If you're interested in driving one of these SUVs or want to take a closer look, contact us today at
The Wynn Group
!