Drive with Confidence in a Volkswagen Atlas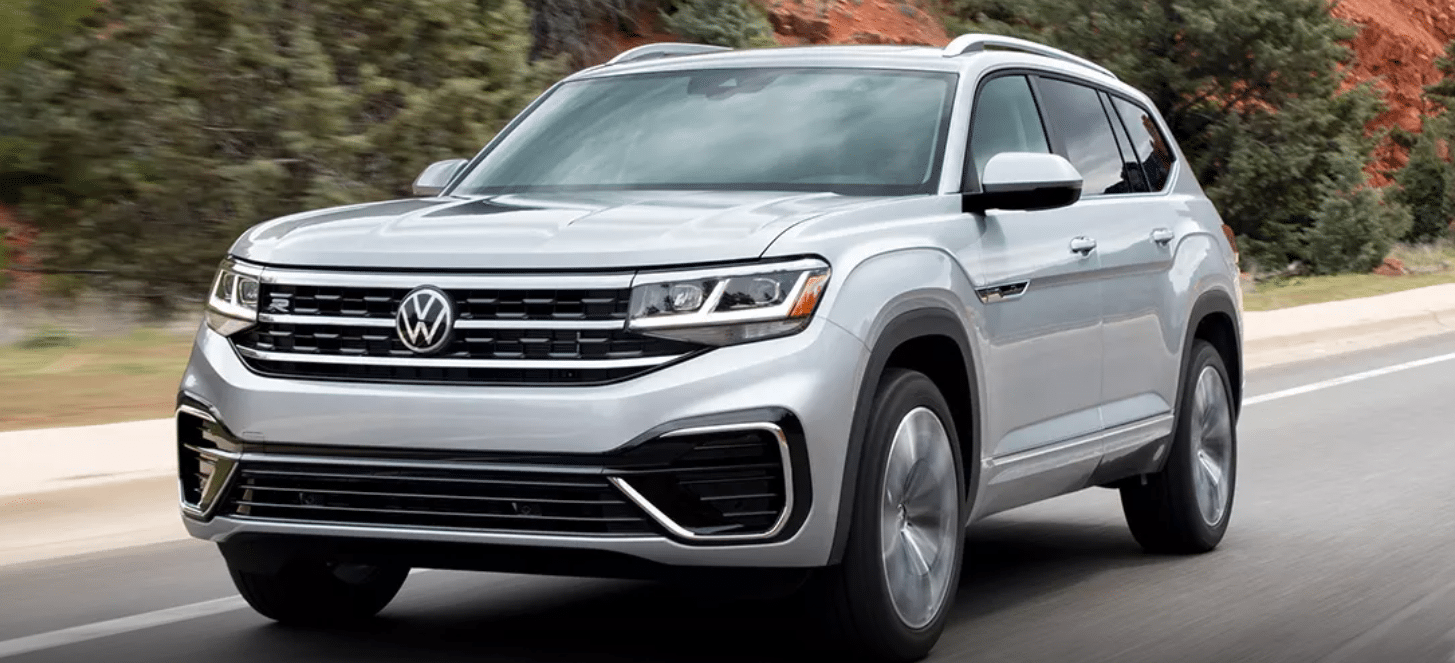 Volkswagen has consistently been a leader in the automotive industry regarding safety, and the
Volkswagen Atlas
upholds this proud tradition. This great SUV is designed to instill confidence in drivers, ensuring they and their passengers are well-protected while on the road. The Atlas offers a perfect blend of safety, comfort, and style, making it an ideal choice for families and individuals.
At
Wynn
, we take pride in providing our customers with diverse Volkswagen vehicles, including the highly sought-after Atlas. Our team of dedicated professionals is ready to help you explore the features and capabilities that make the Atlas stand out in its class.
Whether embarking on a long road trip or navigating the daily commute, the Volkswagen Atlas ensures that you and your loved ones are always traveling in a secure environment. Experience the confidence and peace of mind from driving an SUV that has been meticulously crafted with safety as a top priority.
Performance Perfection
The Volkswagen Atlas delivers a refined and enjoyable driving experience due to its superior power and performance. Drivers can choose between two potent engine configurations, each designed to cater to specific driving preferences. For those seeking fuel efficiency, the 2.0L turbocharged four-cylinder engine is an ideal choice, while the robust 3.6L V6 engine offers a more dynamic and spirited driving experience.
Both engines have an eight-speed automatic transmission, ensuring smooth and responsive gear changes while maximizing fuel efficiency. This harmonious engine and transmission pairing allows for an engaging and satisfying drive, regardless of the chosen engine option.
To further enhance the driving experience, the Volkswagen Atlas features the advanced 4MOTION all-wheel-drive system. This innovative technology offers improved traction and stability across a variety of road conditions and surfaces. By continuously monitoring the road, the 4MOTION system intelligently adapts the power distribution between the front and rear wheels to optimize grip and handling. As a result, drivers can easily navigate challenging terrains and changing road conditions.
Refined Elegance
As you enter the Volkswagen Atlas, you'll immerse yourself in a roomy, inviting cabin that masterfully balances style and functionality. This three-row SUV is designed to accommodate up to seven passengers comfortably, ensuring that your family and friends can enjoy a pleasant journey. The Atlas' versatile seating configurations and abundant cargo space make it an ideal choice for all adventures, from road trips to daily commutes and beyond.
Inside the Atlas, you'll be surrounded by premium materials and sophisticated finishes that create a sense of luxury and refinement. The well-appointed cabin is designed to impress visually and provide the utmost comfort and convenience. The available panoramic sunroof enhances the spacious atmosphere by bathing the interior in natural light and providing passengers with a stunning view of the sky.
The Atlas' user-friendly infotainment system, which includes Apple CarPlay and Android Auto integration, allows for effortless connectivity and entertainment. Passengers can easily sync their smartphones to access their favorite apps, music, and navigation, ensuring an enjoyable and connected driving experience. These technologies' intuitive interface and seamless integration make staying connected and entertained on the go a breeze.
A Bold Roadside Statement
The Volkswagen Atlas's exterior design is visually striking and purposeful, achieving a harmonious blend of sophistication and ruggedness. Its bold front grille, sculpted lines, and assertive stance make a lasting impression on the road. The Atlas' available LED headlights and taillights elevate its aesthetic appeal and enhance visibility in various driving situations.
With a wide array of captivating colors and wheel options, you can perfectly customize your Atlas to represent your unique taste and style. The Atlas' meticulously crafted exterior is not only designed to turn heads but also to incorporate practical features that make your everyday adventures more enjoyable and convenient.
Roof rails come standard on the Volkswagen Atlas, providing additional cargo-carrying capabilities for road trips and weekend excursions. The hands-free Easy Open power liftgate simplifies loading and unloading, making accessing the spacious cargo area more effortless. These thoughtful exterior features showcase Volkswagen's commitment to delivering a vehicle that seamlessly combines style and functionality.
A Guardian on the Road
The Volkswagen Atlas has a comprehensive array of advanced safety features, further solidifying its status as an exceptionally safe vehicle to drive. Volkswagen's unwavering commitment to safety is reflected in the meticulous design and engineering of the Atlas, providing drivers with the confidence and assurance they seek on the road.
The cutting-edge IQ DRIVE suite of driver assistance technologies is a testament to Volkswagen's dedication to safety. This innovative package includes features such as Adaptive Cruise Control, Lane Assist, Front Assist with Pedestrian Monitoring, and Rear Traffic Alert. These advanced systems work cohesively to monitor your surroundings, providing real-time feedback and assistance to help you make safer driving decisions.
In addition to the IQ DRIVE suite, the Volkswagen Atlas has a robust safety cage designed to help absorb and redistribute crash forces, offering an added layer of protection for occupants. The Atlas also boasts an advanced airbag system, which further enhances the safety of passengers in the event of a collision.
Test Drive the Volkswagen Atlas Today at Wynn
Experience the confidence and peace of mind of driving a Volkswagen Atlas. At Wynn, our friendly and knowledgeable staff are here to help you find the right vehicle to fit your needs. Our Finance Center can work with you to choose the right financing option for your budget, while our expert
Service Center
technicians will ensure your new Atlas stays in peak condition for years to come.
Don't wait any longer to discover the exceptional safety, performance, and style of the Volkswagen Atlas.
Visit Wynn
today and confidently embark on your journey in this superb vehicle.