Enjoy the Journey Ahead in a 2022 Volkswagen Atlas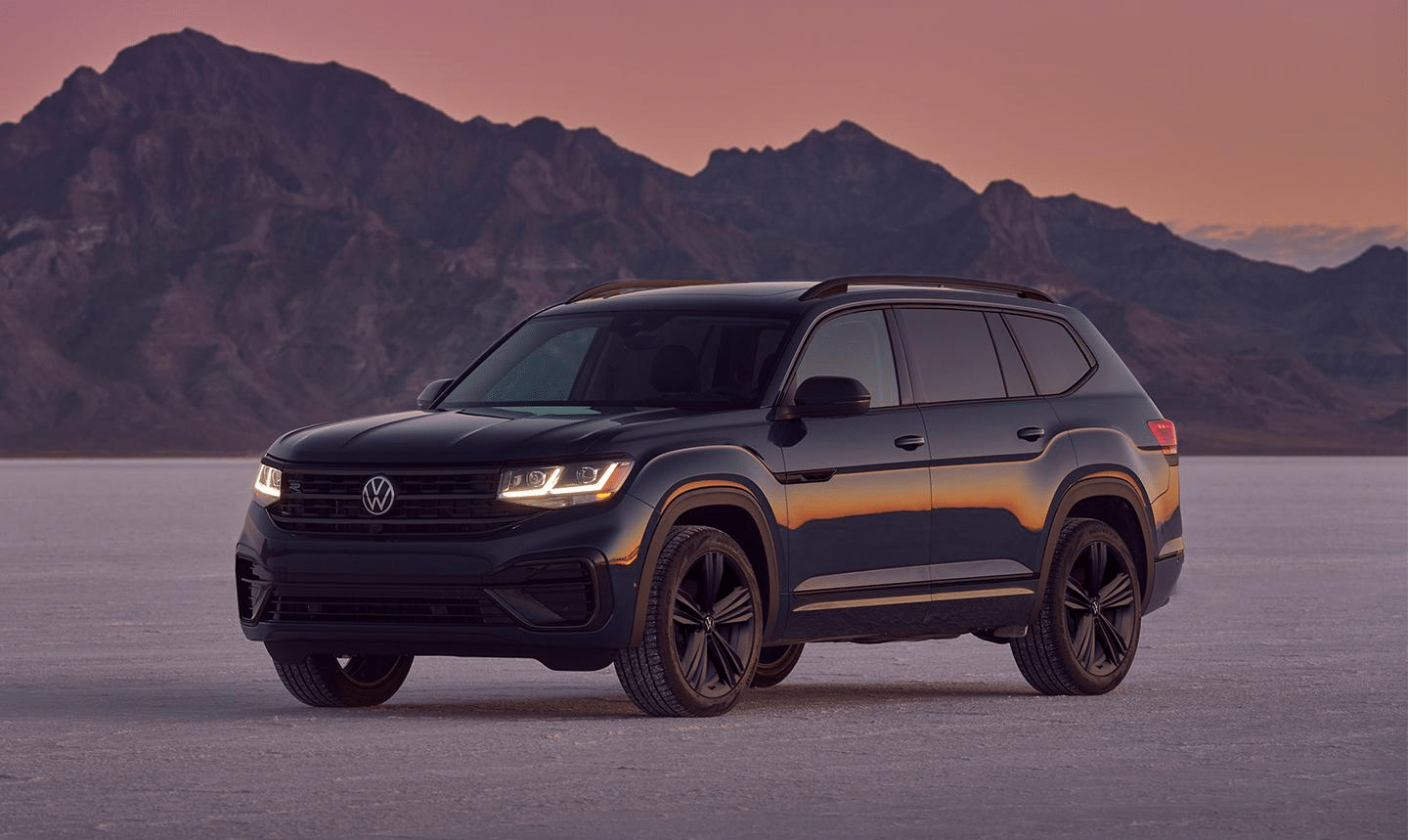 The 2022 Volkswagen Atlas is designed to make every journey as comfortable and smooth as you can imagine. It's equipped with enough power and capacity to travel, as well as excellent fuel economy for an SUV. This car is sweet, modern, and welcomes the road with open arms.
Take a look at this overview of the Volkswagen Atlas below. Come see us at The Wynn Group to check them out in person!
Journey Any Way You Want It
You have a lot of choices for customization; no matter which Atlas driving package you choose, this SUV is large and modern. It's a third-row SUV, which means you can seat more people. And you can always fold down that third row to extend your cargo space.
It's perfect for families, traveling, and any other type of journey you can dream up. If you want the convenience of a minivan without jeopardizing your reputation, this makes a great alternative to consider.
You can handle your drive with ease and feel confident on the road.
Don't Stop Believin' in the Performance
When you're headed on any type of journey, whether it's errands or a road trip, you need performance that you can depend on. Setting expectations for your drive boils down to power, fuel economy, and the smoothness or control of your ride.
There are several different model options, but one choice you will need to make is whether you want to get a V6 or go with the four-cylinder engine. You can choose either package. Despite the size of the SUV, even the four-cylinder has plenty of power for your drive.
Steering is easy and responsive, which can make a substantial difference in how smooth your ride will be. This car is cool, calm, and collected on the road. In addition to the engine power, you also have options such as all-wheel drive or front-wheel drive to choose from.
The four-cylinder engine offers slightly better fuel economy, with approximately 21 MPG city driving and 25 MPG highway driving. In comparison, the V6 model hits more like 18 and 24 MPG on the city and highway, respectively. Either way, it's a decent number for a large SUV.
Feeling That Way with Interior Comfort
Another important aspect of any journey is the interior comfort of the vehicle. From storage to comfort in the seats, the Volkswagen Atlas has you covered in style. This is one spacious SUV with plenty of cargo space and room for everyone on board. Even adults can sit in the backseats and not feel cramped.
The inside is simple but designed for comfort and accommodation. You will find plenty of small storage spaces, along with larger cargo areas. In addition, you have cozy seats, space to move around, and a simple layout that makes the drive easy.
Very few vehicles will outdo the space and cozy comfort of the seats and design here. In addition, your displays and setup in the driver's seat are all very straightforward. It's not as tech-savvy as some vehicles, but it's still quite functional in all the right ways.
There is just enough tech to feel like you are covered, but not so much that you feel overwhelmed or annoyed with it.
Ride with Technology and Connection
Let's talk about that technology for a moment. You see a lot of vehicles making a substantial shift towards unanimous technology and absolutely no manual interactions with your vehicle. However, the Volkswagen Atlas brings you a little bit of both worlds.
Rather than all-expansive touchscreen technology or the small turndial shifters, you have a traditional shifter and technology that meets in the middle.
You can easily entertain, connect, and enjoy your journey. You have a touchscreen display with intuitive responses for your stereo and connections. You can use Bluetooth, Apple, or Android auto capabilities. You'll also appreciate a built-in Wi-Fi hotspot and wireless charging pad, proving that VW cares about staying up-to-date with technology.
Even the backseats have technological adaptations, with USB ports and more.
Ride in Safety
No journey is complete without a glance at the safety features a vehicle has to offer. As with other categories, the Volkswagen Atlas understands this concept well. The NHTSA rates the Atlas 5 stars on their overall safety rating specs. You can see those details on their website if you want more information on the testing protocols and results.
As has become the standard in most modern vehicles, the Atlas delivers quality features in terms of safety integrations. This includes their automated emergency braking, which coordinates with a forward collision system. In addition, you have blind spot monitoring for those hard-to-see spaces in your mirrors. These alerts let you know when you are clear or not, even when you can't see.
Finally, you also have adaptive cruise control, although it's not in every package - so if this is something you absolutely want, be sure to check into which packages include it. Adaptive cruise control can benefit your fuel economy and help avoid the hassle of stopping, starting, and slowing down in heavier traffic zones.
Volkswagen has always had fantastic warranty coverage. Although they have changed it, it's still a competitive option with four years and 50,000 miles of coverage. They also provide a maintenance package for 20,000 miles or two years of ownership.
Embrace the Journey with Open Arms
Now that you know the ins and outs of this sweet SUV, it's time to consider how you want to enjoy your journey. The Wynn Group can help find you the perfect fit in the 2022 Volkswagen Atlas today.