Experience Quality German Engineering in a Volkswagen Tiguan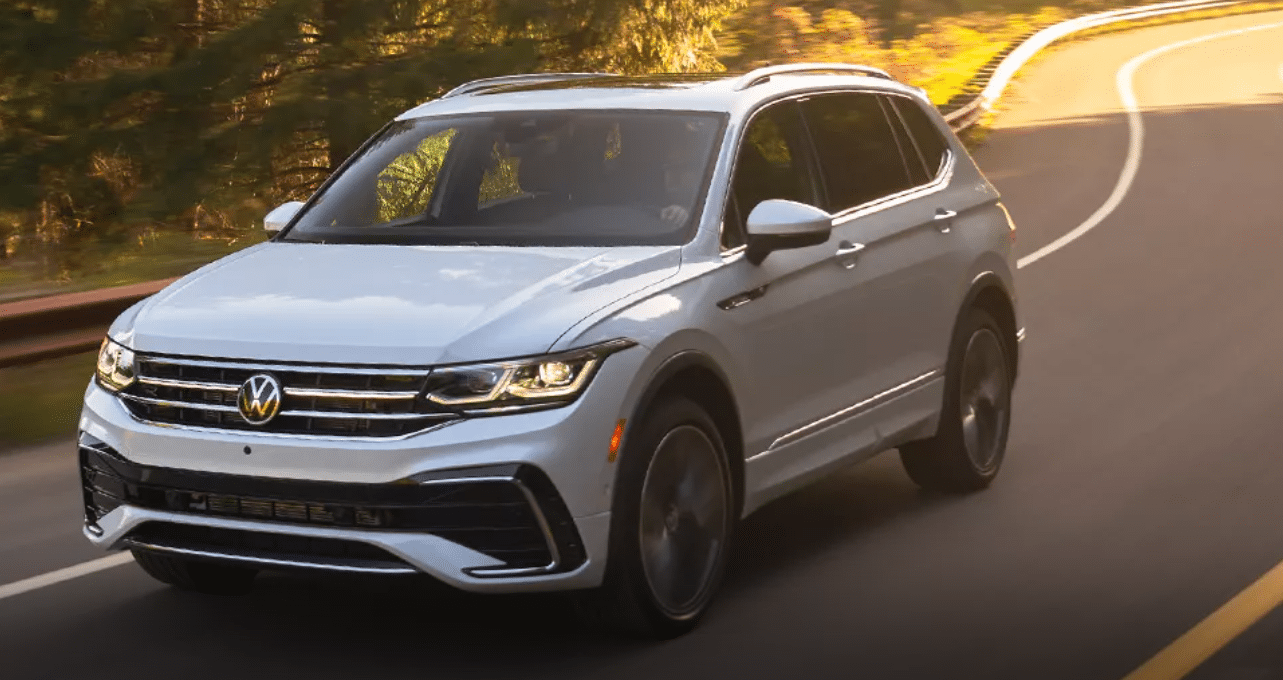 Volkswagen, an automaker renowned for its meticulous attention to detail and high-quality German engineering, has consistently delivered vehicles that combine power, precision, and luxury. It's a reputation cultivated over decades and beautifully culminates in the popular
Volkswagen Tiguan
. A testament to Volkswagen's engineering prowess, the Tiguan effortlessly blends performance, design, and safety, making it an attractive choice for discerning drivers.
Experience the impressive Tiguan and signature Volkswagen quality at
Wynn
. We invite you to
visit us today
for an exhilarating test drive.
Roaring Heart of the Tiguan: Unleashing German Power
The Tiguan perfectly embodies Volkswagen's renowned engineering prowess, masterfully encapsulating the brand's signature blend of power and performance. At the core of this exceptional SUV sits a turbocharged engine, an engineering marvel that churns out ample power without sacrificing fuel economy. This robust engine makes the Tiguan an apt choice for city commuting and highway cruising, ensuring a smooth, satisfying ride every time you hit the road.
Moreover, the Tiguan doesn't hesitate to showcase its versatility and performance under diverse driving conditions. Its 4MOTION all-wheel-drive system is a standout feature, reflecting Volkswagen's commitment to offering a stable and safe driving experience. Whether navigating slick city streets after a downpour or traversing a gravel-strewn country road, the 4MOTION system provides superior traction, ensuring stability across varying terrains and in all weather conditions.
A Style Statement: Tiguan's Charm in Lines and Curves
Exuding Volkswagen's classic yet contemporary aesthetics, the Tiguan's exterior is a masterclass in refined design. It's an artful fusion of clean, sharp lines and a dynamic, sporty profile that encapsulates Volkswagen's commitment to style and elegance. The Tiguan's design language effortlessly combines understated sophistication with modern sportiness, offering a visually compelling package that stands out in any crowd.
Its striking front fascia, characterized by a broad, muscular grille and advanced LED lights, captures the Tiguan's confident and bold spirit. This commanding presence is amplified by its athletic stance, complemented by high ground clearance and sleek contours, embodying the Tiguan's readiness for adventure.
The Tiguan's allure is further enhanced by a diverse palette of tastefully curated colors and an assortment of stylish wheel designs. This range of customization options empowers you to express your individuality and style, making the Tiguan more than just a vehicle—it's an extension of your personality.
Elegance Enclosed: Discover the Plush Interiors of the Tiguan
Step inside the Volkswagen Tiguan, and you'll find yourself enveloped in an environment of comfort, refinement, and luxury. Volkswagen has crafted the Tiguan's interior with a singular focus on quality and attention to detail, featuring plush materials that offer both durability and an unmistakable sense of luxury. Every surface and every stitch signifies Volkswagen's commitment to creating a cabin that's as comfortable as it is aesthetically pleasing.
The Tiguan's spacious seating arrangement provides ample room for all occupants, promoting relaxation and comfort during short commutes and long-haul journeys. The driver-centric layout is meticulously designed, with controls and features intuitively placed for maximum convenience. Every element of the Tiguan's interior reaffirms Volkswagen's commitment to passenger comfort and an unmatched driving experience.
Beyond its luxurious ambiance, the Tiguan's interior is a technological tour de force. At the heart of its impressive technology suite is the intuitive Volkswagen Digital Cockpit, a customizable instrument display that presents crucial driving information with brilliant clarity. This is complemented by a state-of-the-art infotainment system, offering seamless connectivity options, superior navigation, and high-quality audio, effectively transforming the cabin into a mobile entertainment hub. This tech-savvy approach ensures every journey in the Tiguan isn't just a drive but a connected, enjoyable, and immersive experience.
Tiguan's Safety Net: Your Guardian on the Go
When it comes to safety, Volkswagen takes no half-measures, and the Tiguan is a living testament to this uncompromising stance. Safety isn't just an add-on for the Tiguan; it's integrated into its blueprint, ensuring peace of mind and protection for all occupants during every journey.
Among its standard safety features is a rearview camera, designed to assist with parking and reversing by providing a clear, real-time view of the area behind the vehicle. Further enhancing this protective arsenal is the automatic post-collision braking system. This innovative feature minimizes the risk of secondary collisions by automatically applying the brakes after an initial impact.
But the Tiguan's commitment to safety doesn't stop there. It also offers a suite of advanced driver-assistance technologies to anticipate and mitigate potential hazards. The adaptive cruise control maintains a preset distance from the vehicle ahead, automatically adjusting speed to ensure safe distancing. Lane keep assist helps prevent unintentional lane drifting, gently steering the car back into its lane if it moves out of it. Additionally, the blind-spot monitoring system alerts the driver to vehicles in their blind spots, making lane changes safer.
Visit Wynn and Test Drive the Volkswagen Tiguan Today
Experience the culmination of German engineering in the Volkswagen Tiguan at
Wynn
. Our friendly and knowledgeable
sales staff
are ready to guide you through our selection of vehicles, ensuring you find the perfect Volkswagen to match your lifestyle. Our
Finance Center
is here to make owning a Tiguan a reality with tailored finance solutions, while our expert
Service Department
guarantees your vehicle will be maintained to the highest standards.
We invite you to
visit Wynn
today and witness firsthand the exceptional quality of the Volkswagen Tiguan. Don't wait to experience the Tiguan's powerful performance, distinctive design, luxurious comfort, and superior safety features. Remember, the ultimate driving experience is just a test drive away.