Experience the Magic of a Volvo XC60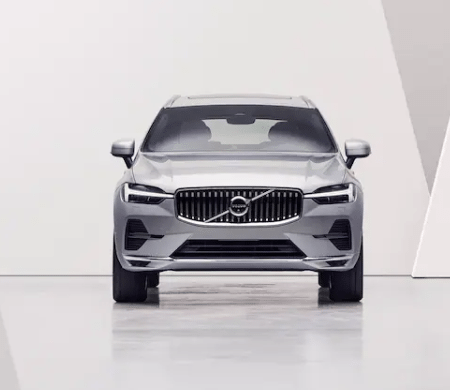 With so many cars on the market, how do you choose the right one? It all starts with defining what you want.
If you're looking for a car that offers elegant style, innovative technology, and ultimate comfort, look no further than the
Volvo XC60
. Here's everything this stylish vehicle has to offer
Available Safety Features That Give You Greater Peace of Mind
No matter which vehicle you own, safety is always going to be of the utmost importance. With the XC60, you'll experience safety features that give you greater peace of mind while traveling the road ahead.
These incredible safety features include:
Cross Traffic Alert with Autobrake: This system detects vehicles traveling behind you and alerts you so you don't accidentally back into them. If you fail to deploy the brakes yourself, the system will engage them on your behalf.
Blind Spot Information System (BLIS): If there is a risk of collision with another vehicle in the lane next to you, this system will let you know and adjust steering so you stay safe in your lane.
360-Degree Camera: This vehicle comes with a camera that gives you a 360-degree angle of everything around you, so you can drive with greater confidence.
Intelligent Safety Assistance Technology: This innovative system warns you of a potential collision with another driver, cyclist, or pedestrian. If you fail to act in time, the system will automatically deploy the brakes.
While this is not an exhaustive list, these are just a few of the ways the XC60 keeps you and your loved ones safer every time you hit the open road.
Speakers That Bring the Concert to You
When you're cruising along the highway in the XC60, you'll feel like you're standing in the front row at the coolest concert. This immersive listening experience comes to you courtesy of the Bowers & Wilkins high-fidelity audio system. This system includes 15 hi-fi speakers and a fresh-air subwoofer to deliver optimum sound anywhere in the cabin.
Best of all, you can take advantage of the available "Room Transformation" technology, which lets you select different room modes including a jazz club, concert hall, or studio.
Convenience Brought to You by Google
With the available Google Assistant, you can get hands-free help with navigation, making phone calls, and streaming music. All you have to do is say "Hey Google," and the system kicks on. Speaking of navigation, these easy-to-access directions are products of Google Maps, which has been fully integrated into your vehicle.
Likewise, you can take advantage of the available Google Play, which grants you access to your apps. Sitting in the passenger seat no longer has to be boring!
A Breathtaking Interior Unlike Anything You've Seen Before
The inside of the XC60 is unlike any interior you've seen before. The seats are ventilated and come with a ten-point massage to keep you comfortable even if you're driving for hours on end. The simple driftwood decor and color palette offer a minimalistic style that inspires feelings of calm and relaxation.
This vehicle also offers a sunroof so you can enjoy gorgeous views of the sky. Even the gear shifter is something special, as it's handcrafted and features genuine Swedish crystals. This particular design element stands out from the competition.
Key Features You Should Know About
There are a few key features about the XC60 you should know about, like the fact that the available hybrid models offer lower fuel consumption so you can save money where it counts. The XC60 also has been recently redesigned to deliver smoother take-offs. It features a head-up dashboard display and an air purification system, so you'll be able to breathe better inside the vehicle's cabin.
Are You Ready to Fall in Love with the Volvo XC60? We Thought So!
When it comes to the Volvo XC60, there's so much to fall in love with. Keep in mind that the features listed here are just a sample of what this impressive vehicle has to offer. To learn about everything, give the team at Norristown
Wynn Volvo
a call. We can be reached at 888-480-4217.
When you call, a member of our staff is can help you with any questions, including those about available finance options. If you prefer, come visit us in person. Our Volvo dealership is conveniently located at 2049 West Main St, Norristown, PA 19403. We're open Monday-Thursday from 9:00am-8:00pm, Friday from 9:00am-6:00pm, and Saturday from 9:00am-5:00pm.