Look Dynamite in a Stylish 2023 Volvo XC60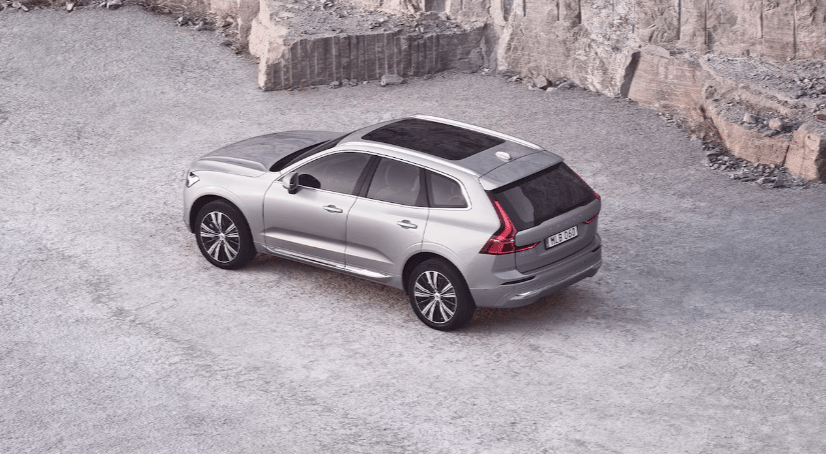 The
2023 Volvo XC60
is a luxurious SUV with exceptional style, performance, and safety features. With its sleek Scandinavian design, powerful engine options, and advanced safety technology, the XC60 is the ultimate SUV for drivers who want the best of both worlds.
This SUV is available in a variety of trims, each one offering its own set of features and capabilities. Whether you're looking for a powerful engine, cutting-edge technology, or a luxurious interior, the XC60 has everything you need and more.
Don't settle for an ordinary SUV when you can drive the Volvo XC60.
Visit Wynn
today to see this exceptional luxury SUV and experience the thrill of driving a Volvo for yourself.
The Perfect Blend of Form and Function
The Volvo XC60 is a stunning luxury SUV that embodies style and sophistication from every angle. From the moment you look at it, you'll be captivated by its bold and confident presence on the road.
The XC60 boasts a sleek and modern exterior design that is both elegant and athletic. Its clean lines and striking curves give it a distinct and refined appearance that will turn heads wherever you go. The iconic Volvo Iron Mark and signature Thor's Hammer LED headlights are just a few design elements that make the XC60 stand out in a crowded market.
But the XC60 isn't just about looks – it's also engineered for optimal performance and functionality. The SUV's streamlined shape and aerodynamic features, such as the sculpted side mirrors and front air dam, reduce wind resistance and improve fuel efficiency.
The hands-free power liftgate and roof rails with integrated crossbars make it easy to transport cargo and gear for your next adventure. The XC60 also features standard 18-inch alloy wheels, with larger wheel options on higher trims.
Precision Meets Power
Beneath the sleek and stylish exterior of the XC60 lies a powerhouse of an engine that delivers a thrilling driving experience. The XC60 comes equipped with a choice of two engine options, both of which are designed to provide the perfect balance of power and efficiency.
The base T5 engine is a turbocharged four-cylinder engine that produces an impressive 250 horsepower and 258 lb-ft of torque. This engine is paired with an eight-speed automatic transmission that delivers quick and precise shifts for a smooth and effortless driving experience.
The XC60 is also available with the T6 engine for those who crave even more power. This supercharged and turbocharged four-cylinder engine delivers an astounding 316 horsepower and 295 lb-ft of torque, making it one of the most powerful engines in its class. The T6 engine is also paired with an eight-speed automatic transmission and all-wheel drive, which provides excellent handling and traction, even in adverse weather conditions.
But power and speed are only part of the equation. The XC60 is also engineered to deliver exceptional handling and precision. Its advanced suspension system and precise steering provide a smooth and comfortable ride while offering responsive handling and agility. With various driving modes, including Comfort, Eco, and Dynamic, the XC60 can adapt to your driving style and preferences.
Uncompromising Style and Comfort
The interior of the Volvo XC60 is a testament to the luxury and refinement that Volvo is known for. With a focus on sleek design, premium materials, and intuitive functionality, the XC60's cabin is an oasis of comfort and style.
One of the standout features of the XC60's interior is the available Nappa leather seats, which offer both comfort and durability. The seats are designed to provide ample support and cushioning, ensuring that every ride is comfortable. In addition, the XC60's cabin features a panoramic moonroof, which floods the space with natural light and provides a breathtaking view of the world outside.
The XC60's interior is also equipped with cutting-edge technology, including a standard 9-inch touchscreen display that provides access to various features, including navigation, entertainment, and vehicle settings. Additionally, the XC60's cabin boasts a 14-speaker Harman Kardon sound system, which delivers crisp and clear audio throughout the space.
From the elegant design touches, such as the available linear walnut wood inlays, to the intuitive features like the 12.3-inch digital driver display, the XC60's interior perfectly balances form and function. The attention to detail and focus on luxury and comfort make every journey in the XC60 a true delight.
Safety Meets Style
The XC60 prioritizes safety without compromising on style and performance. Volvo's commitment to safety is reflected in the XC60's advanced safety features, designed to protect you and your passengers on every journey.
One of the key safety features of the XC60 is the City Safety Collision Avoidance Technology, which uses cameras and radar to detect potential collisions with other vehicles, pedestrians, cyclists, and even large animals. This system automatically applies the brakes to avoid a collision or mitigate its severity.
The XC60 also features a Lane Keeping Aid system, which helps keep you centered and provides steering assistance if you unintentionally drift out of your lane. Additionally, Blind Spot Information System with Steer Assist helps detect and steer you away from other vehicles in your blind spot.
In case of an accident, the XC60 is equipped with a robust safety cage, crumple zones, and multiple airbags to minimize the impact on you and your passengers.
Other safety features of the XC60 include a Rear Collision Warning system, Driver Alert Control, Road Sign Information, and Adaptive Cruise Control with Pilot Assist.
Test Drive a 2023 Volvo XC60 at Wynn Today!
The Volvo XC60 is a stylish and dynamic SUV with impressive power and performance, a luxurious and comfortable cabin, and advanced safety features that provide peace of mind on every journey.
And the best way to experience the XC60 for yourself is to take a
test drive at Wynn today
. Our knowledgeable and friendly staff will happily answer any questions and help you find the perfect XC60 that fits your lifestyle and budget. Plus, we offer financing options to make your purchase more affordable.