Looking for an Electric Car? Look No Further Than the Volvo S60 Recharge Plug-In Hybrid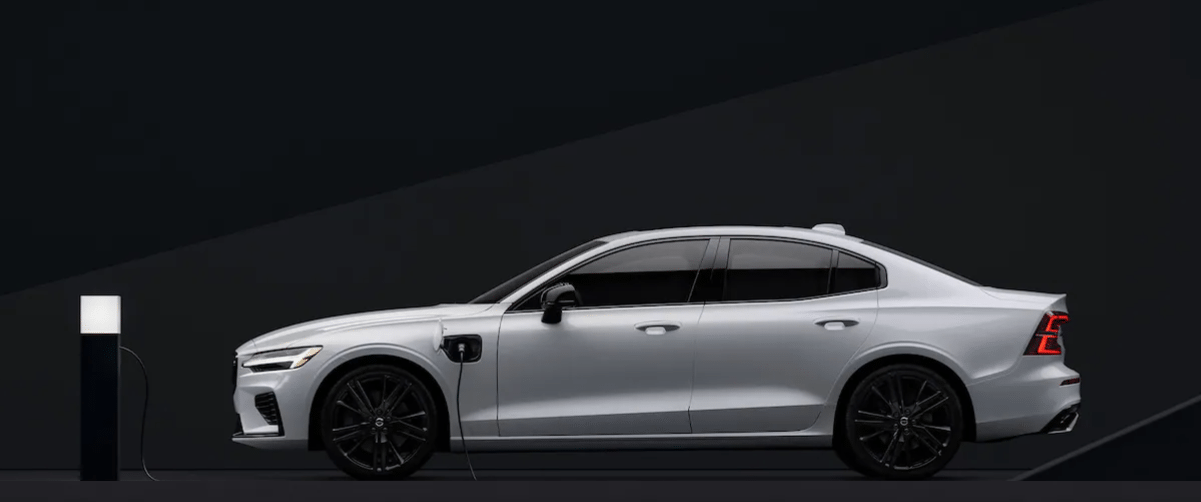 An electric car is the absolute best way to combat the rising gas prices that we continue to see. Many brands are coming out with electric cars and hybrid models, designed to give you the convenience of electric and still provide the ease of your favorite makes and models.
Volvo's S60 Recharge Plug-In Hybrid model is the perfect fit. It can easily be classified as a luxury sedan without breaking the bank. Head on over to The Wynn Group in Norristown, Pennsylvania to find the best fit.
Volvo S60 Recharge Hybrid Performance
One of the most important aspects of a car is how well it performs. If you're going to go with an electric or hybrid model, you need to know it's built to still provide optimal performance.
What's awesome about the S60 recharged hybrid model is that it is designed to be sporty. It sports 400 horsepower, so it has a good amount of power behind the wheel. You can enjoy a touch of speed and a look that really stands out. It's smooth to drive and very efficient in how it handles on the road. Volvo was able to mix sportiness with class and bring together this hybrid vehicle that gives you the best of both worlds.
Let's Talk Fuel
While the Volvo S60 Recharge is a plug-in car, it's also a hybrid. This means that you will likely use a combination of fuel and electricity to enjoy the car. You get a much higher rating for fuel efficiency compared to a standard model.
The plug-in hybrid model provides an estimated 74 MPG. The electric range is slightly limited but still provides a good reach for a hybrid. When you compare this to the standard non-hybrid S60, it receives an average of 35 MPG. While that's pretty good, it doesn't compare to the hybrid model.
Fuel will be an essential part of the hybrid, but take note that you use significantly less gas than you do in a traditional car.
Enjoy Luxury Comfort
The interior of the S60 Recharge plug-in model is all about luxury. This car was designed to model many of the high-end luxury brands that fall into the same category.
The interior of this hybrid really stands out. It's upscale without surpassing your budget. Volvo really paid attention to the minute details to create a spectacular choice. You can tell they wanted to be modern and stylish in their approach.
The switchgear is jeweled, which is something you don't see in everyday models. You also will find that the seats are made with all the comfort you could possibly need. Even the lighting on the interior is made with luxury in mind. They used ambient interior lighting.
One unique thing about the Volvo S60 Recharge Hybrid is that they actually considered the comfort of the entire car. The bucket seats in the front are comfortable, but Volvo also went one step further and made the back seats noteworthy. For a sedan, they made sure to leave just the right amount of legroom to give passengers comfort and still keep the car feeling sporty.
Even the trunk has quite a bit of space and can easily fit 5 suitcases, depending on the size of the suitcase.
Safety Features
Safety is always an essential element to consider. As with most modern models, you get the convenience of driver assistance in your Volvo. The crash test results from NHTSA are all positive and are publicly available.
As far as the best features for safety, we like the driver assistance technology. This Volvo has a forward collision warning system that alerts you if an impact seems imminent. The system also has automated braking for this purpose.
The vehicle also offers the blindspot monitoring system. While this is a sedan, you can still have those pesky blindspots. The car uses sensors to detect when something is there and uses your side view mirrors to alert you.
Of course, you can also rely on the standard assistance that lets you know if you leave your lane without a signal. You shouldn't drive distracted, but it's easy to accidentally leave the lane. Your Volvo S60 will warn you when this happens.
Warranty Reliability
Volvo is known for its warranties. They have exceptional warranty packages on both new and certified pre-owned vehicles.
The warranties will cover a new car for 50,000 miles or the first four years after your purchase. The same warranty also has powertrain coverage, which is the same coverage as the limited warranty.
Since the Volvo S60 Recharge plug-in is a hybrid model, Volvo includes a hybrid warranty. This covers the specific hybrid components. That warranty actually extends to 100,000 miles or eight years of coverage.
In addition to the warranty, you get three years or 36,000 miles of maintenance covered as well.
Volvo S60 Recharge Hybrid in Norristown, PA
If you are ready to jump into a Volvo,
The Wynn Group
can help. Whether you've made up your mind on this hybrid as an electric car or you want to head out for a test drive before you make a final decision, we've got you covered. Give us a call or stop by in Norristown, PA today.