Start the Workday Awesome With the Volvo XC60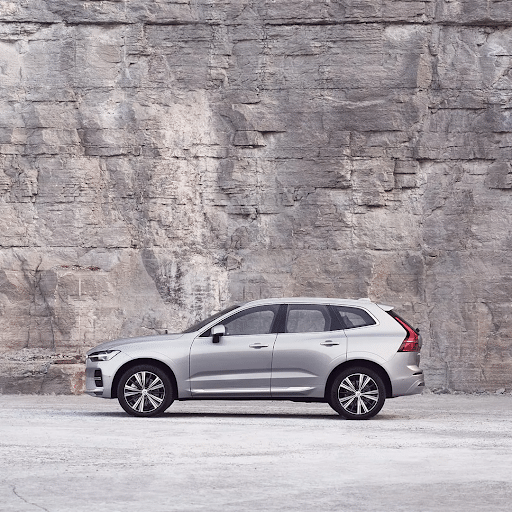 The Volvo XC60 brings together high-class elegance in a midsize SUV to offer one sleek car that will always make your commute a pleasure. Whether you have a long drive or a quick 5-minute commute to work, this is the best way to start the day. It sets the tone and is bound to put a smile on your face.
The Wynn Group has many Volvo options to fit your workday needs. Come see us on Main Street in Norristown, PA.
Here's what you need to know about this classy SUV.
A Little Bit About the Volvo XC60
Volvo has always been known for adding some stylish Swedish accents to their vehicles.
With the XC60, you have a mixture of luxury and integrity paired with storage, technology, and optimal visual appeal. The car looks great and drives great. Of course, you also get the Volvo guarantees, which are certainly hard to beat when compared to other brands on the market.
This midsize SUV is clean and smooth. You will find it has a lot to offer. Whether you need a convenient cup holder for your morning coffee or the ability to listen to your favorite podcast, Volvo has you covered.
Workday Comfort
When you're headed to work, we're guessing you just rolled out of bed in time to get around and go. Of course, this depends on your schedule, but it's safe to say your drive is a time to find your zen before heading to the office or the jobsite.
And it's not just about the seats. Things like cup holders, technology, adjustability, space, and overall setup can play a significant role in your comfort on the road.
The drive itself is also a major part of that comfort. Your ride should be smooth and controlled. You should feel like the driving is enjoyable or at least easy, regardless of your terrain or the curves in the road.
The Volvo XC60 offers all of this. The materials are all premium offerings that place the Volvo in line with luxury vehicles. It's quiet and cozy, and the rear seat has plenty of legroom as well. You can fold down the rear seats if needed, but you also have convenient cargo space with the seats up.
If you compare the cargo space to other similar-sized vehicles, the Volvo XC60 easily outdoes the competition.
A Smooth and Simple Ride
The one thing that could really ruin your workday is a miserable ride, or one that's guzzling your gas and breaking the bank. That shouldn't be an issue with the XC60. The engine was designed to give you capacity, power, and efficient fuel economy at the same time.
This model does have a hybrid option, which is your best bet if you're looking for the ability to really cut back costs at the pump or be eco-friendly. The non-hybrid models have a range of about 22-28 MPG, based on the model and city or highway driving time. With the hybrid, the expectation is more like 63 MPGe.
On the hybrid model, the battery life is 35 miles on electric only. Volvo also included technology allowing your gasoline to generate energy to the battery as needed.
As far as the motor is concerned, you're looking at a four-cylinder engine. The horsepower varies a bit depending on the model. You also have a turbocharged engine in all models and a supercharger in the B5. The combination gives you smooth acceleration, plenty of power, and helps with fuel economy in the process.
Technology Details and Safety
These days, technology is perhaps one of the most essential elements of any new ride. Updated technology has a lot to add when it comes to safety, and it also makes your life far more convenient.
The Volvo CX60 stands out here, giving you the capability of using voice controls through a Google assistant platform on every model. Many models require an upgrade for a feature like this. The entire technological system is Google-based and user-friendly.
In addition, you have Bluetooth, Apple CarPlay, Android Auto, and even a 4G LTE hotspot connection. Again, this comes even in the base model, without any upgrades required.
In terms of safety, you have features like emergency braking, pedestrian detection, lane-keeping assistance, and adaptive cruise control. Another element included in all models that stands out is the semi-autonomous driving mode. No upgrade required.
The brand rates 5 stars on overall safety ratings from the NHTSA.
Finally, you're covered with a high-class warranty as well. Volvo takes it an extra step and gives you a 4-year/50,000 mile limited warranty. The same warranty is on the powertrain. Hybrid components are 8 years and 100K miles. They also offer a maintenance package for 3 years or 36,000 miles.
Find Your Workday Ride
The beauty of this ride is luxury, comfort, and reliable technology. Your ride to work, or anywhere else, will be smooth and comfortable every single time. It's a great midsize SUV with plenty of capability.
Ready to find your new ride? Head on over to The Wynn Group in Norristown, PA to find the right car for you.