Travel in Style in Our Certified Pre-Owned Vehicles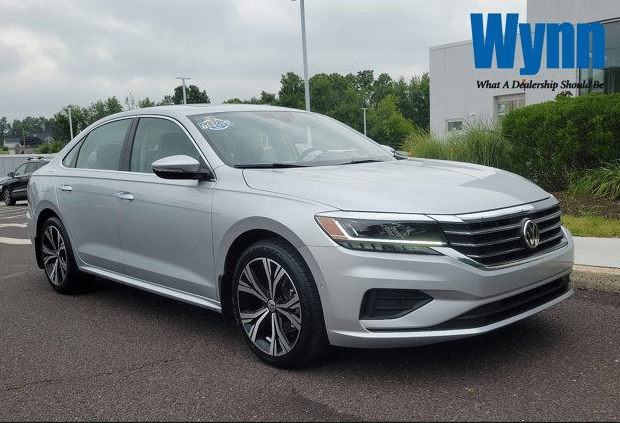 When it comes time to invest in a new vehicle, today's drivers are confronted with an array of choices. The challenge extends beyond the model, make, or color; the decision-making process begins with choosing between new and
certified pre-owned vehicles
.
At
Wynn
, we strive to simplify that decision by offering a comprehensive selection of certified pre-owned vehicles that combine quality, reliability, and value.
Visit our dealership
today to explore our vast inventory and take your dream vehicle for a test drive.
Why Choose a Certified Pre-Owned Vehicle?
The term "certified pre-owned" means more than "used." These vehicles are late-model, low-mileage options that have been meticulously inspected and refurbished. To earn the certification, each car undergoes a rigorous multi-point inspection process that covers everything from the engine to the interior details.
So, why choose a certified pre-owned vehicle? There are several compelling reasons:
They offer excellent value for money. You'll be getting a car that is in top condition but at a significantly lower price point than a brand-new model.
You'll enjoy peace of mind. Certified pre-owned vehicles come with a comprehensive warranty, similar to what you would receive with a new car.
Certified pre-owned vehicles are available in a wide range of makes, models, and trims so that you can find the perfect fit for your needs, desires, and budget.
Choose from a Variety of Vehicles
Wynn offers a broad selection of certified pre-owned vehicles. You can choose from compact cars perfect for city driving, family-friendly SUVs, and more.
Check out a few of our favorite certified pre-owned vehicles below!
The
2020 Volkswagen Passat
is a midsize sedan offering refined performance and modern amenities, making it a strong competitor in its class. Under the hood, it features a 2.0-liter turbocharged four-cylinder engine with 174 horsepower and a six-speed automatic transmission.
Inside, the Passat impresses with its spacious and comfortable interior. It comfortably seats five adults, with generous legroom and headroom even in the backseat. The trunk is also quite sizable, providing ample cargo space.
2020 Volvo XC40
The
2020 Volvo XC40
is a compact luxury SUV that flawlessly blends Scandinavian sophistication with performance and tech-savvy features. Its exterior design is characterized by a playful yet classy demeanor with striking angles, while the interior boasts a minimalist layout wrapped in quality materials, offering ample passenger space and a well-organized cargo area.
The XC40 impresses with its standard 9-inch touchscreen infotainment system, which supports Apple CarPlay, Android Auto, and onboard Wi-Fi. A host of driver-assistance features come standard, living up to Volvo's reputation for safety. These include automated emergency braking, lane-keeping assist, and a semi-autonomous driving mode.
2019 Volkswagen Tiguan
The
2019 Volkswagen Tiguan
stands out in the compact SUV class for its spacious interior and high-quality cabin design. Equipped with a 2.0-liter turbocharged four-cylinder engine, it delivers 184 horsepower and 221 lb-ft of torque. Despite its power, the Tiguan is noted for its smooth and comfortable ride, excellent fuel efficiency, and user-friendly technology. Its infotainment system features a standard 6.5-inch touchscreen, Apple CarPlay, Android Auto, a USB port, and Bluetooth.
The 2019 Tiguan is also notable for its generous cargo space and optional third-row seating, a rare find in the compact SUV segment. It's furnished with a rearview camera, automatic post-collision braking system, and a tire pressure monitoring system as standard, with advanced features such as adaptive cruise control, forward collision warning, and blind-spot monitoring available.
2020 Volvo XC90
The
2020 Volvo XC90
is a three-row luxury SUV that effectively marries sophisticated design with advanced safety features and technology. The vehicle boasts a minimalist yet stylish interior with high-quality materials, a modern infotainment system, and ample space for up to seven passengers. Under the hood, it offers a choice of powertrains - a turbocharged 2.0-liter four-cylinder engine, a supercharged version of the same, and a plug-in hybrid - providing drivers with options to suit their performance or fuel-efficiency preferences.
In addition to its appealing aesthetics and performance, the XC90 upholds Volvo's reputation for safety, featuring a comprehensive suite of standard driver-assistance technologies. These include Volvo's Pilot Assist semi-autonomous driving system, blind spot monitoring, automatic emergency braking, and more. The XC90 offers a comfortable, quiet ride, making it an excellent choice for families or those seeking a luxurious, safe commuting vehicle.
Need Financing? No Problem!
We understand buying a vehicle is a significant investment, so we have a dedicated
Finance Center
to assist you. Our financing experts will work with you to tailor a financial plan that suits your budget and lifestyle.
Whether you have excellent, poor, or no credit, we can help you secure a loan or lease that makes sense. Wynn aims to make the purchasing process as seamless and stress-free as possible.
Visit Wynn Today for Your Next Certified Pre-Owned Vehicle
At
Wynn
, we aim to provide you with an enjoyable and satisfying car-buying experience. Our friendly and knowledgeable sales staff, proficient Finance Center, and expert
Service Department
are all committed to your satisfaction.
Whether you know what you're looking for or need assistance determining the perfect vehicle for your lifestyle, our team is here to help. We are more than just a dealership; we are your partners in the car-buying journey.
Don't let the fear of the unknown keep you from exploring the fantastic selection of certified pre-owned vehicles at Wynn. It's time to discover our certified pre-owned vehicles' incredible blend of value, reliability, and style.
Visit us today
to take your dream car out for a test drive, and we're confident you'll drive away with more than you ever imagined.