Venturing Out? Give the XC40 A Go!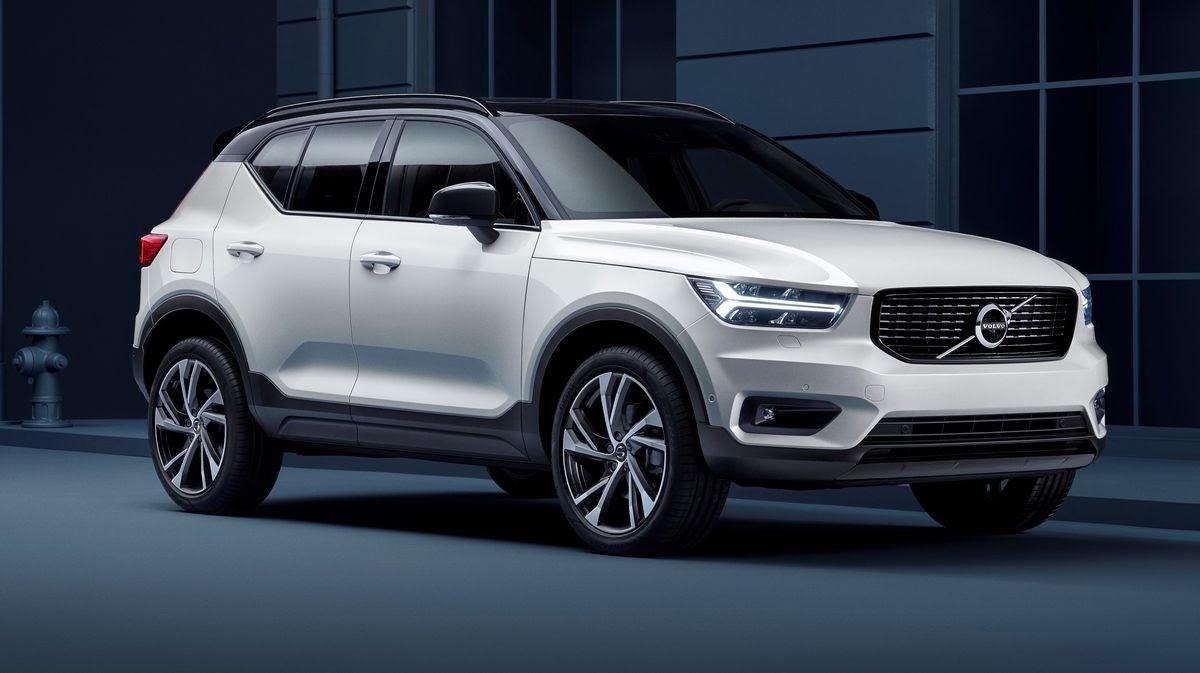 When you want to venture out for a weekend, imagine a Volvo XC40 ready to go wherever your heart desires.
At the Wynn Group, we love how the XC40 is a compact SUV
with a bold body design. And the thoughtfully designed cargo space leaves room for everything you need to take along for your next adventure.
Interior
You don't realize you are in a compact SUV with the spacious interior of the XC40. It provides seating for five with exquisite material options for maximum comfort.
Volvo puts you in charge of determining the style of interior you want, based on three models. The Momentum XC40 makes luxury features standard, while the R-Design emphasizes sporty elegance. The XC40 Inscription is for those who prefer sophisticated features like driftwood inlays.
Volvo's creative interior design for the XC40 offers flexible storage options. Hooks for bags and hidden compartments provide places for all of your things. The clever rear load compartment of the XC40 seamlessly transforms to give you a cargo divider or shopping bag holder.
The 2021 XC40 puts the sky at your fingertips with the open and tilt panoramic sunroof. Go ahead - sit back and enjoy the ride and the wind in your hair as you cruise smoothly in your new Volvo XC40.
Capability
With 248 horsepower, the XC40 is a compact SUV that packs a mighty punch! The turbocharged 2.0-liter four-cylinder engine delivers an incredible fuel efficiency rating of up to 33mpg. The all-electric XC40 Recharge takes it to the next level of power and responsible driving. Enjoy a one-pedal drive experience and the impressive strength of twin electric motors while producing zero tailpipe emissions.
The XC40 doesn't sacrifice acceleration power, going from 0-60mph in 6.2 seconds. And the eight-speed automatic transmission shifts like a dream and is so smooth you don't feel the transition in the cabin. The standard front-wheel drive is up to the challenge of changing weather conditions while providing a smooth drive.
There is a lot about the XC40 that makes it stand out in its class, but the towing capacity is so incredible it merits attention. This sub-compact SUV can tow up to 3500 pounds!
Technology
Experience Volvo technology before you even get into your XC40 with the On Call app. Preheat or pre-cool your vehicle to be ready for your comfort immediately upon settling into the cabin. Then, connect your Apple or Android smartphone with ease and set it in the provided storage space for wireless charging.
The Volvo XC40 lets you enjoy your journey with amazing sound. The Harmon Kardon audio system surrounds you with strategically placed speakers and precise tuning. Stream your favorite playlist for an audio experience that puts you in the center of the music.
The XC40 Recharge model is designed with Google integration for hands-free control. You can enjoy entertainment, keep in touch with friends, family and colleagues through voice commands and keep your eyes on the road.
Safety
Volvo makes some of the safest cars on the road today, and the XC40 is no exception.
The XC40 offers supportive driver assistance technology that helps you maintain a safe distance from cars in front of your vehicle by adjusting your speed. Driver assistance technology also helps keep you centered in your lane with subtle steering adjustments.
The available four high-definition cameras provide a 360° view so you can park in any space safely. Driver-assist with cross-traffic alert makes it easy to find your way out of a tight spot, with warnings for approaching vehicles and auto braking for imminent collisions.
Blindspot information system (BLIS™) and steer assist make your commutes in heavy traffic less stressful. These features provide alerts and support to help you change lanes safely.
Another technology-related safety feature is the Cloud-based communication system that lets you receive and share road condition information. The real-time data helps keep you prepared for what's on the road ahead.
About Us
The Wynn Group is proud to be a Volvo and Volkswagen dealership serving the Norristown, PA area. Our sales team is excited to show you all the great features of the 2021 Volvo XC40. Everyone is raving about the bold exterior styling, and after one test drive, it's hard to resist purchasing one.
The Wynn Group carries a complete line of Volvo vehicles, making us your go-to experts for impressive vehicles like the XC40. Also, our service department is certified to perform warranty maintenance and repairs on your Volvo.