What Certified Pre-Owned Volvos Mean for You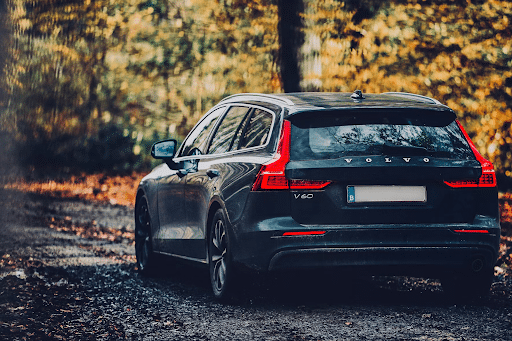 Purchasing a pre-owned vehicle can be a great way to invest in a reliable vehicle and spend a little bit less. Certified pre-owned vehicles typically go through an extensive inspection process to earn that certification.
Much like other car brands, Volvos have their own certification process. If you're in the market for a certified pre-owned Volvo near Norristown, Pennsylvania, check out these details to learn what that terminology means.
What is Certified Pre-Owned?
A certified pre-owned vehicle falls into a specific standard. When a used vehicle is certified, it means it has been thoroughly inspected based on the program requirements. These inspections typically cover all the major parts of the vehicle. A car has to pass in order to be certified.
While most inspection processes look at similar things like electrical, mechanical, suspension, and more, they can be specific to the program. Any certified pre-owned Volvo is covered by a 5-year warranty from the purchase date.
In most cases, whoever is purchasing the car might also be able to purchase an extended warranty that lasts up to 10 years if they want to.
Certified Pre-Owned Volvo Specifics
Let's dig in a little deeper on what it means to be Certified by Volvo, aside from the warranty we just mentioned.
The certification has some additional bonus details. On occasion, someone who purchases a certified pre-owned Volvo might also qualify for some special financing offers through Volvo.
All warranties for a pre-owned Volvo can be transferred should the ownership change hands as well. There is no deductible should you need to cash in on the warranty. Finally, that warranty covers roadside assistance, which is pretty awesome.
The ability to extend your warranty is also handy, especially since you might be able to extend it to a full 10 years of coverage. The extended warranty does cost extra, but it can be worth it if you have major issues in the future.
One thing that really stands out here is the ability to transfer the warranty. There is no fee to transfer it. This is unique to Volvo. Most brands don't allow you to transfer a warranty or will charge high fees when you do.
Where Can Volvos Be Certified?
A pre-owned Volvo can only be certified from a Volvo dealership. This is because the certification and inspection process should be completed by trained people who know and understand Volvos.
Volvo uses a scoring system as they inspect the vehicle. In order to pass, the car must have 170 points at the end of the inspection. The certification also requires the vehicle to have less than 80,000 miles on it. Any Volvo with higher miles will not qualify.
The certification process also requires Volvos to have a detailed Carfax report.
Benefits of a Certified Pre-Owned Volvo
The Volvo is a durable and reliable vehicle. They are often long-lasting cars. You might even drive your Volvo for a lifetime. However, some people don't keep them forever, and that's where you can get lucky.
When someone else has taken great care of their Volvo, it's the perfect opportunity for you to enjoy the life the car has remaining.
There are some really great benefits of a certified pre-owned Volvo. Let's look at those just a bit more.
The CPO Volvo comes with a 5-year warranty that covers all of the major components. You can also purchase that extended warranty we mentioned. The initial 5-year warranty covers an unlimited number of miles within 5 years.
Some of the extended warranty options vary and may have mileage limitations. These do cost extra, so determine what works for you. Remember this initial warranty can be transferred at no cost.
Specialized Certification
Volvos can only be certified by Volvo dealerships. This gives you a more specialized inspection process. The people looking at the car and completing the inspection know all of the inner workings of Volvos.
Think of them as Volvo experts. It's those experts who can pass or fail the pre-owned vehicle when it goes through inspection.
For a Volvo to be certified pre-owned, it has to have fewer than 80,000 miles on the odometer. Many other brands do not have these limitations for certification. This tells you that your Volvo has somewhat lower mileage and most likely has a lot of miles left to enjoy.
Remember that you also get a detailed Carfax report.
Possible Disadvantages
You may or may not see some of these details as a disadvantage. A certified pre-owned Volvo certainly has a lot of advantages that make them stand out from their competitors. Of course, there are always potential downsides to be aware of as well.
You will find very few negatives when it comes to a certified pre-owned Volvo, but let's talk about what some might see as a downside:
The warranty used to be 7 years and was reduced to 5 years
The 5 years starts ticking at the first pre-owned sale date
Extended warranties might be limited by mileage
If you know these details, you can generally work around them.
Certified Pre-Owned Volvos in Norristown, Pennsylvania
If you are in or around Norristown, Pennsylvania and interested in a certified pre-owned Volvo, we've got you covered.
The Wynn Group
is on Main Street. Our Volvo dealership has a lot of options to choose from. Our staff is friendly and we have Volvo expertise.
You can come on in and meet us or simply give us a call. How can we help you find a Volvo that meets your needs?